Dà Mhìle Single Malt Scotch - 1992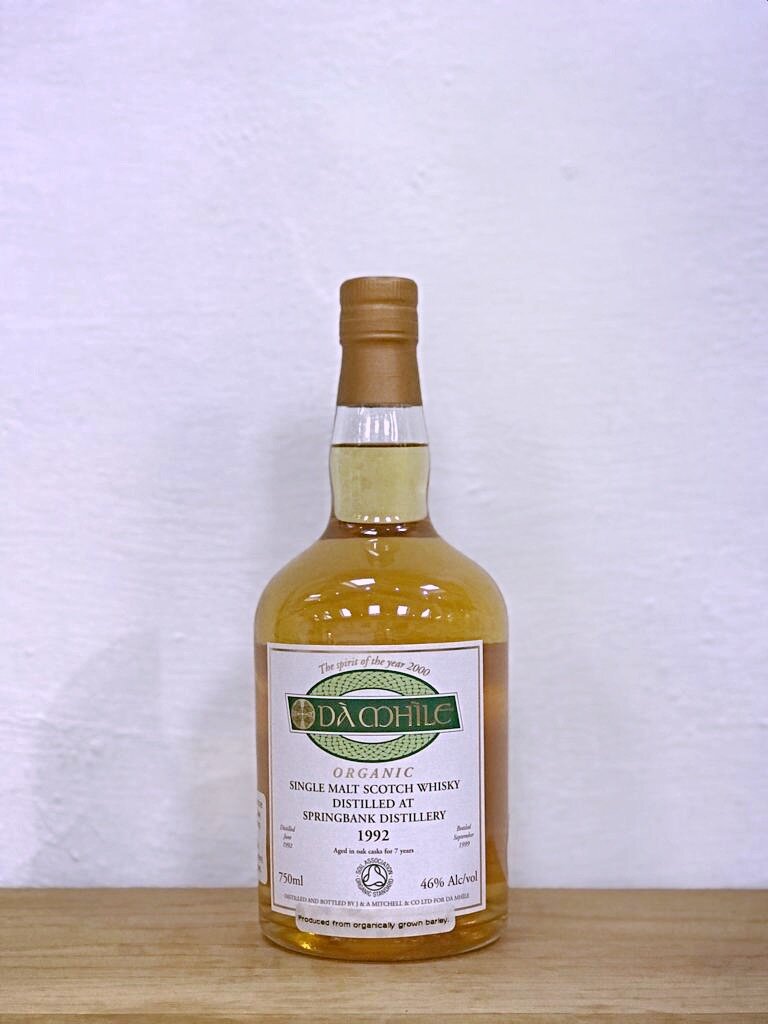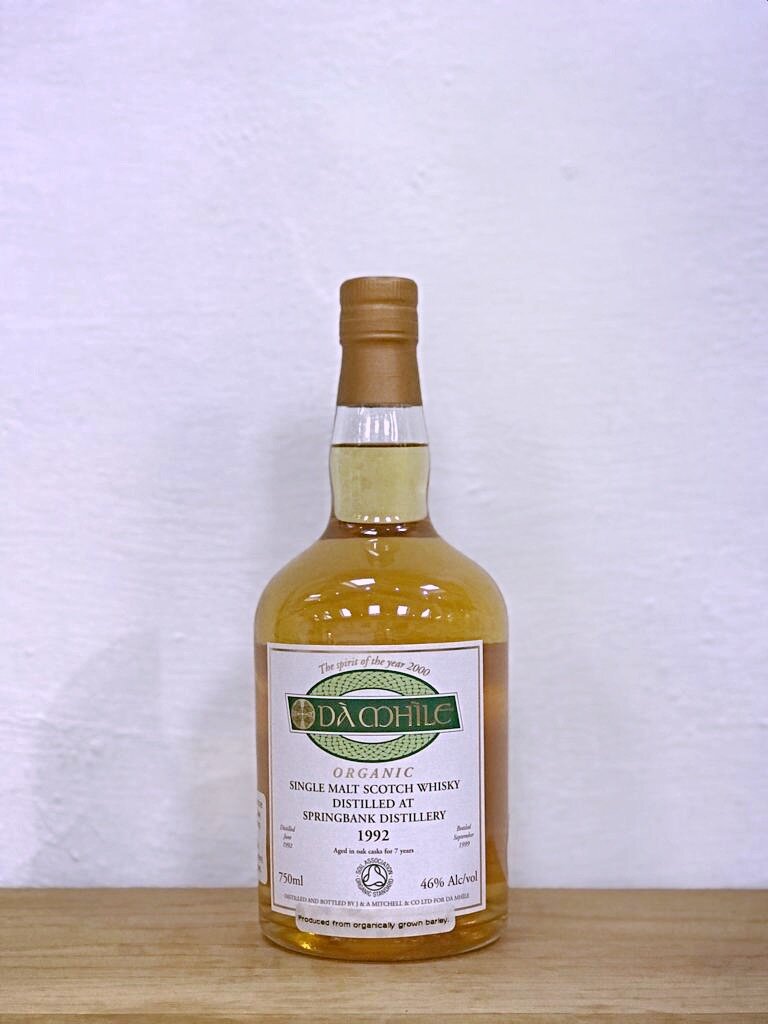 Dà Mhìle Single Malt Scotch - 1992
46% ABV. Single Malt Organic Scotch Whisky.
The first ever bottling of our world-first organic whisky. Distilled in 1992 in Springbank, and bottled for the Millennium in late 1999. Few of these bottles remain from the original batch. This whisky is unchillfiltered and no caramel is added for colour unifomality.
Also known as the 'American Edition' due to its larger size of 75cl.
Dà Mhìle Organic Springbank 7 year-old.
Limited Edition of 1,000 75cl bottles.
Tasting notes from Jim Murray's Whisky Bible 2005
Overall: Really big, oily and chewy, but a real one-off.
74/100